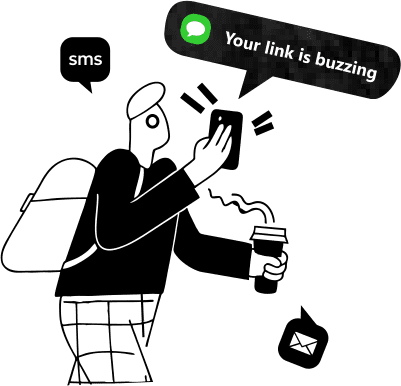 Short & Bio links that
Alert you when link Buzz

& more.

Short and customize your links and receive alert messages or emails when they start buzzing or when they are not responding.
or
Creates your landing
pages

or Bio & group links

Page name

An awesome page 😜

My Dribble

👉🏼 Download here 👈🏼
More
Link to everywhere and share all kinds of links.
Each page link is shorten tracked and analyzed for buzz.
No limit of links in the page with auto pagination.
Customize and edit your pages and links at any time.
mmm ..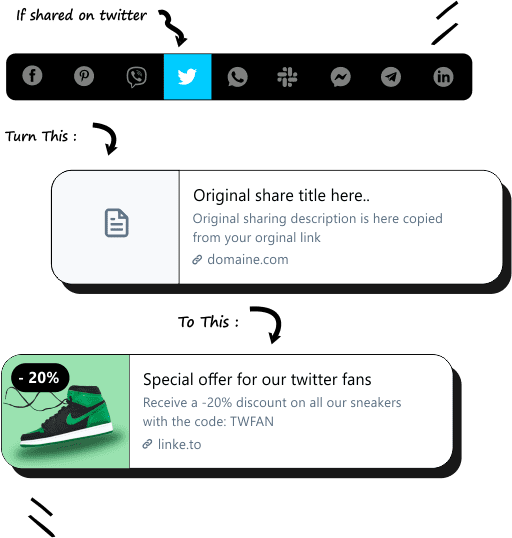 Customize the social sharing preview
Change the appearance of your link preview when you share it on social networks like facebook, viber, twitter and more.
Change Image
Change Title
Change Description
mmm ..
Be informed when your link is down or does not respond
We check the availability and the good functioning of your link at each new visit and if there is a problem we alert you.
By email
By SMS
On Dashboard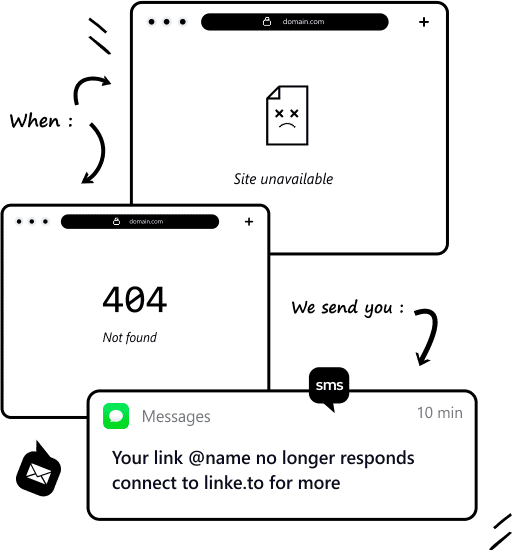 mmm ..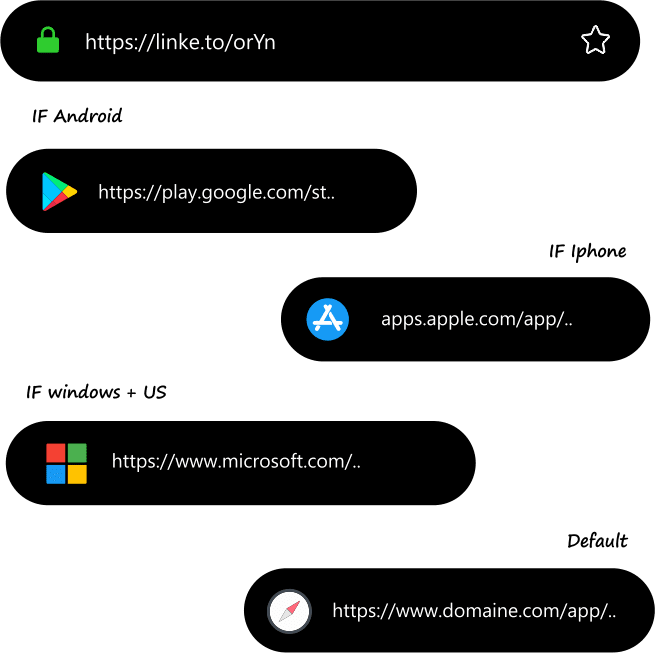 Define multiple redirections for your links
You can use a different destination link For each of your visitors' operating systems, Browsers or country
Target by country
Target by OS
Target by Browser
mmm ..
Block undesired traffic with filters or a password.
Let only the visitors you want to have access to your link or page.
Block Countries
Block referrals
Add Password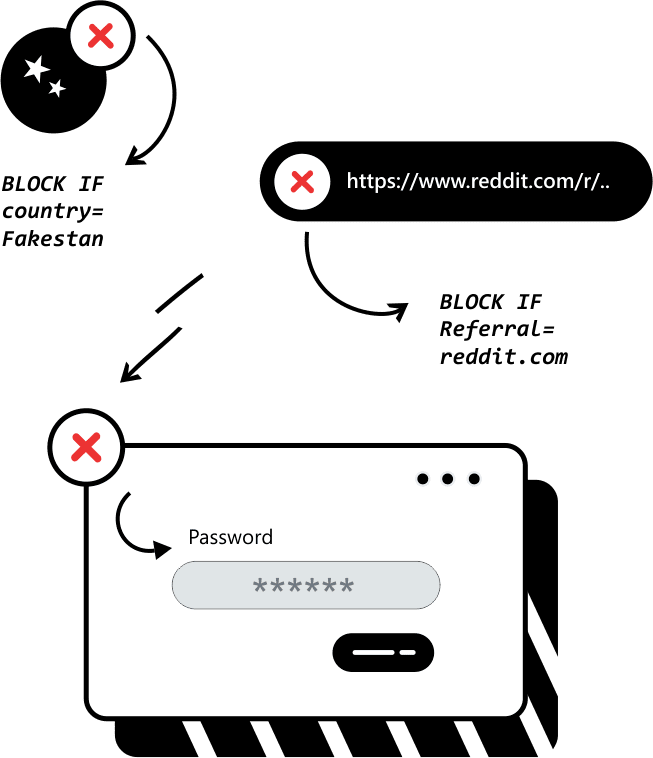 mmm ..
Analytics.
Deeply track each incoming visit to your links and pages.
Security.
We do not collect or share any private data about your visitors.
Short it.
Short and customize your link name as you like.
Customize.
Customize your pages and the display of links.
Edit it.
Edit and modify your link or page at any time.
Simplicity.
Intuitive and easy to use interface and navigation.
Pricing plans
Monthly
Yearly

Free
Create unlimited number of short links
Create 1 page
Analytics for total visits only
Pro
Create unlimited short links.
Create unlimited pages.
Unlimited email Alerts for Link Buzzing.
SMS Alerts for Link Buzzing.
Customize sharing preview on social networks.
Deep analytics (clicks, referrals, countries, os, browsers).
Multiple redirections links
Target by country.
Target by device OS.
Target by Browser type.
Protect links and pages with a password.
Down Link SMS Alerts.
Down Link email Alerts.
Customize links names.
Block referrals.
Block countries.
Track users with unique IP, No cookies, No GDPR

No linke.to brand logo in pages.
Dedi
Use your own domain names
Manage your links and pages with the API
Unlimited team management
Dedicated resources and dedicated IP
Google Analytics, AdSense, Pixels integrations
Export of all your data
F.A.Q
Answers to questions you may have
How link buzzing detection works?
We analyze the traffic of your link from the moment of its creation, and we establish records of visits and origins for each minute. After 24 hours from the creation of the link we start comparing the traffic and records with other periods, and we check the traffic evolution curve and if this curve evolves significantly we alert you

Remark : Buzz alerts are limited to one every 24 hours / per link
How Down link detection works?
At each new visit on your link we check its status with PING and GET requests and if it returns an error or a timeout we alert you.

Remark : alerts are limited to one every 12 hours / per link
What are the social networks for which I can change the look of my links?
The social networks currently supported are :
Facebook
Twitter
Pinterest
Whatsapp
Viber
Telegram
Linkedin
Messenger
Slack
What are the devices or os for which I can add new destination?
The Devices os's supported are :
Android
Windows
Linux
Ios ( iphone )
Ios ( ipad )
Mac os